Warning
: Undefined array key "file" in
/var/www/wp-includes/media.php
on line
1712
An initiative by Yash Charitable Trust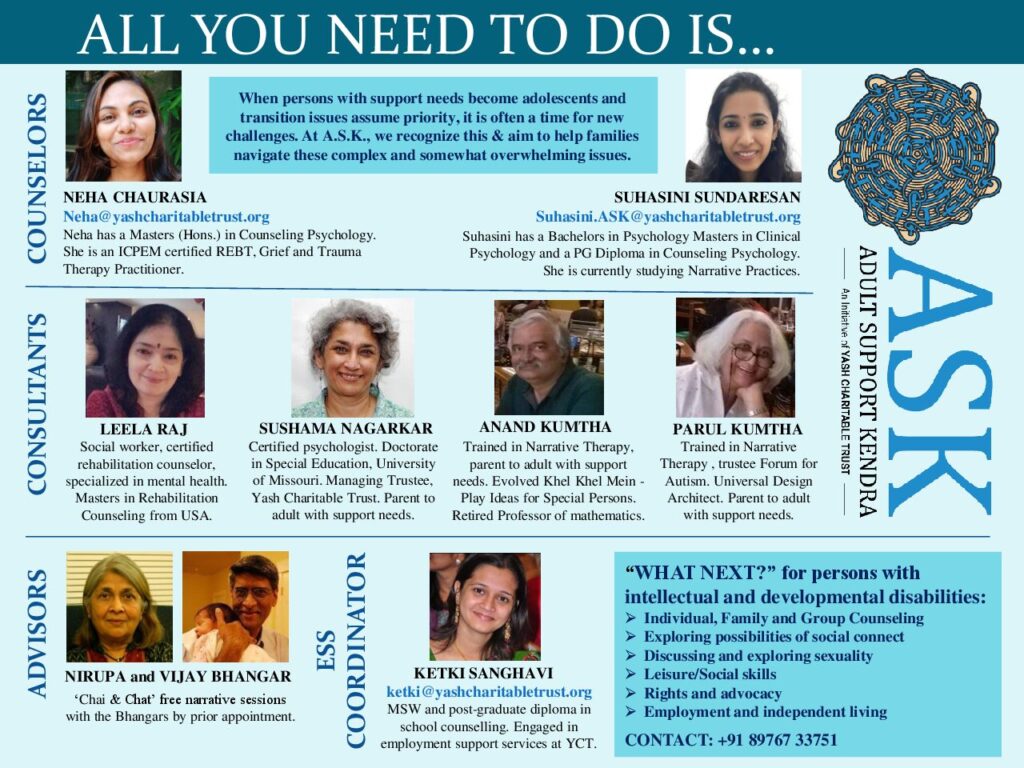 Adult Support Kendra (ASK) is a dedicated group of professionals in the field of counseling, psychology, special education, occupational and physical therapy who help families.
Valuable parent-to-parent support is provided by frequent interactions and guidance.
Please get in touch by calling +91 897 673 3751 or emailing us at AdultSupportKendra@yashcharitabletrust.org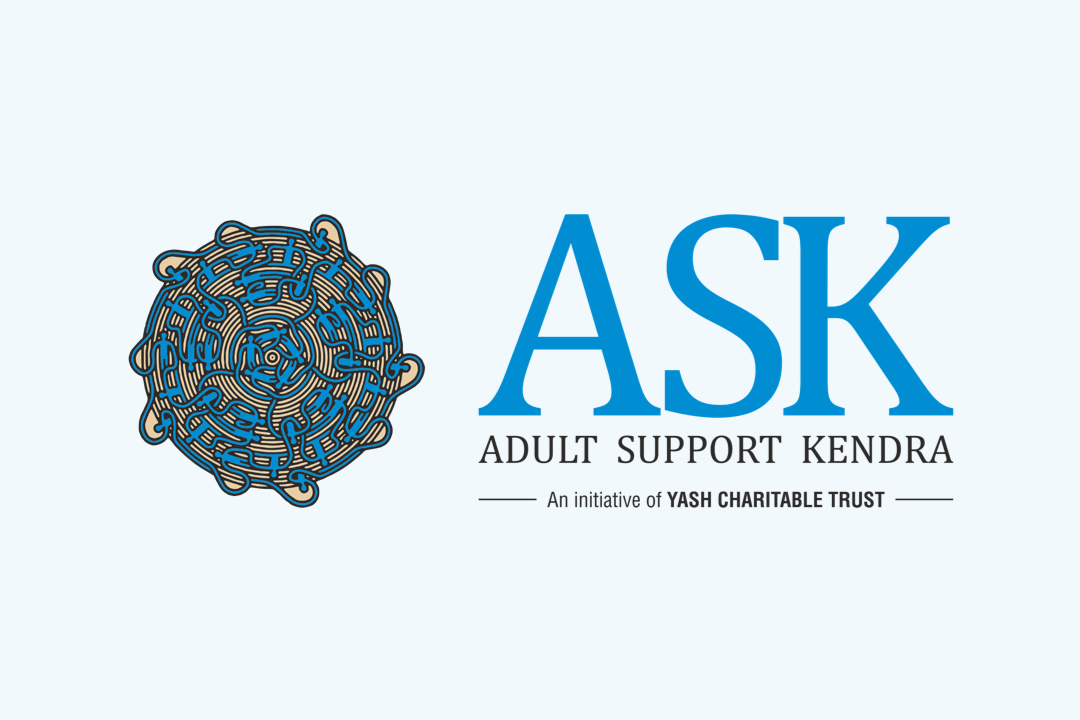 Unethical use of stem cell therapy for autism
Panel Discussion on "Stem Cell Interventions for Autism and IDDs: Research, Not Cure!"
 On 5th March 2022, Adult Support Kendra organised a panel discussion with senior experts in the field of Paediatric Neurology and Stem Cells, with the objective of helping families understand the science behind stem cells and whether stem cell therapy can help children with Autism and other IDDs or not.
Panelists:
1. Dr. Vrajesh Udani, Consultant in Paediatric Neurology
2. Dr. Uma Ladiwala, Neuroscience and Stem Cell Researcher
3. Dr. Anaita Udwadia-Hegde, Consultant in Paediatric Neurology
Moderator: Dr. Sushama Nagarkar, Rehabilitation Psychologist and Co-founder, Yash Charitable Trust
Below you can watch the panel discussion in its entirety.
Journal for Autism Network Publication
Autism Network, the journal published by Action for Autism, is a part of AFA's efforts to make relevant information about autism available to many.
On the edition published December 2021, Dr. Uma Ladiwala goes in-depth into the background of Stem Cell Research for Autism and the controversial Stem Cell Therapy for Autism, including a study of clinical trials of the proposed "therapy", the lack of regulation, and the recommendation to NOT use stem cells as therapy for autism.
Read the full article below.
BEYOND THE BLUES Podcast
Stem Cell therapy remains one of the widely debated services offered to persons with autism. Find out more about this procedure and why it is so controversial in a conversation with BEYOND THE BLUE CHATS with DR. UMA LADIWALA.