Team Members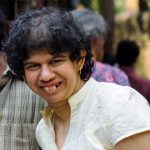 Aarti Nagarkar
about Aarti
Since our beginning, Aarti has been an enthusiastic participant in all activities of YCT: whether it is at Arpan, collaborating with RHA or the Saturday class. She brings with her a ready willingness to learn and a certain warmth of personality. Her smiling face and enthusiastic good morning brings smiles all around. Over the past year, Aarti has been deciding whether she wants to work at Arpan or continue attending Dilkhush sheltered workshop in Juhu. Of her part time work at Arpan, she says, "I like all the work – wiping all the vessels and delivering dabbas with Pandit. I like being friendly with everyone here."
Abuli
about Abuli
Coming soon!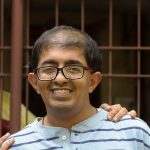 Anand Jangir
about Anand
Anand spends most of his time at Dilkhush sheltered workshop, but spends all holidays and other days with us. He is meticulous and thorough in all tasks that he does; whether at Dilkhush or at Arpan. He smiles when asked what activities in Arpan he enjoys the most. He likes them all, he says! He enjoys sitting around the table with his friends and doing work as a team. He is not too fond of cutting onions, but is a very willing participant to complete the rest of the tasks that are assigned to him.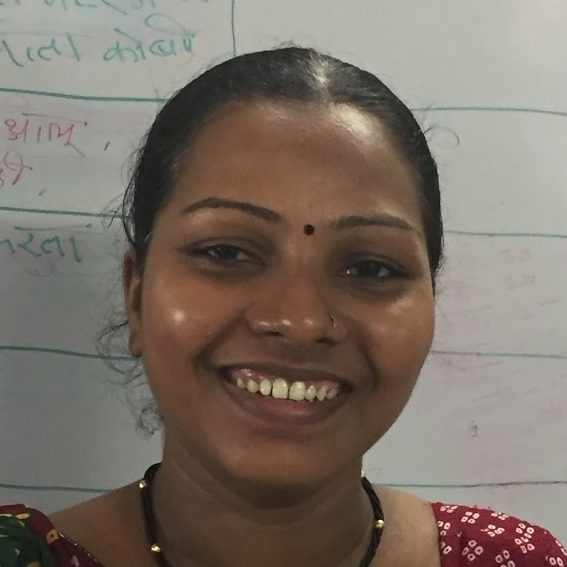 Anita Parmar
about Anita
Anita began working at Arpan over a year ago. Her smiling demeanor and willingness to help in all ways is wonderful. She says of her experiences, "I come earlier than I am supposed to because I love to spend time with the rest of the team members here. I have never worked or been around such people and I am learning so much about what they can do. The whole atmosphere is very welcoming and fun and I am so glad to be here!"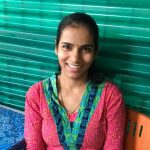 Asha Divte
about Asha
Asha travels from the distant suburbs to come to Arpan. She is one of two supervisors. Although she has had no experience in working with adults with special needs ever before, she has taken to her work like a fish to water! She absolutely loves what she does. "I am loving what I do! When I first began here, our team members did not know many aspects of our work. And we had to begin from scratch. I am learning a lot! How to cultivate patience, how to teach differently and I am always thinking how to handle difficult situations. I learn a lot all the time."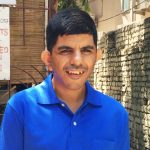 Bunny Aman
about Bunny
Bunny has completed a year and a half as a team member. He travels alone using public transport from his home to Arpan and is very proud of this accomplishment. Rightly so! Bunny is quiet and keeps to himself for the most part. He completes assigned tasks and waits to be given more work. He loves to sing and dance and breaks into dance when the opportunity presents itself. Bunny has worked in other sheltered workshops and for sure prefers to be at Arpan, than any previous placements. His most favorite activity at Arpan is to deliver dabbas. "I love to tell people to enjoy their meals!"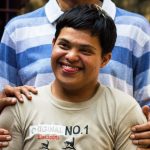 Chetan Jawale
about Chetan
Currently Chetan is the youngest of the group. Always enthusiastic and ever willing to work and play. He enjoys teaching those of his friends who need more support and is patient and caring with them. He dances at the drop of the hat and often has everyone around doing the same. "I love to come to Arpan! Work with my friends and have lots of fun! Sitting together with my friends here is very enjoyable. Everyone is very kind!"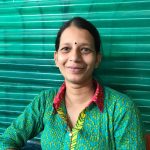 Kavita Akrey
about Kavita
Kavita, one of two supervisors, has had some prior experiences in working with children with disabilities; she loved her job there but due to her family responsibilities, she had to leave. She has been with YCT for over two years. She loves to work at Arpan. "I improve my spoken and written English because of them! They teach me how to use technology! They have taught me how to use WhatsApp. "…didi iska jawab bhejo na…" . And they show me how. If there is family tension in the home, I run to work and forget it because there is so much love for me from our team here!"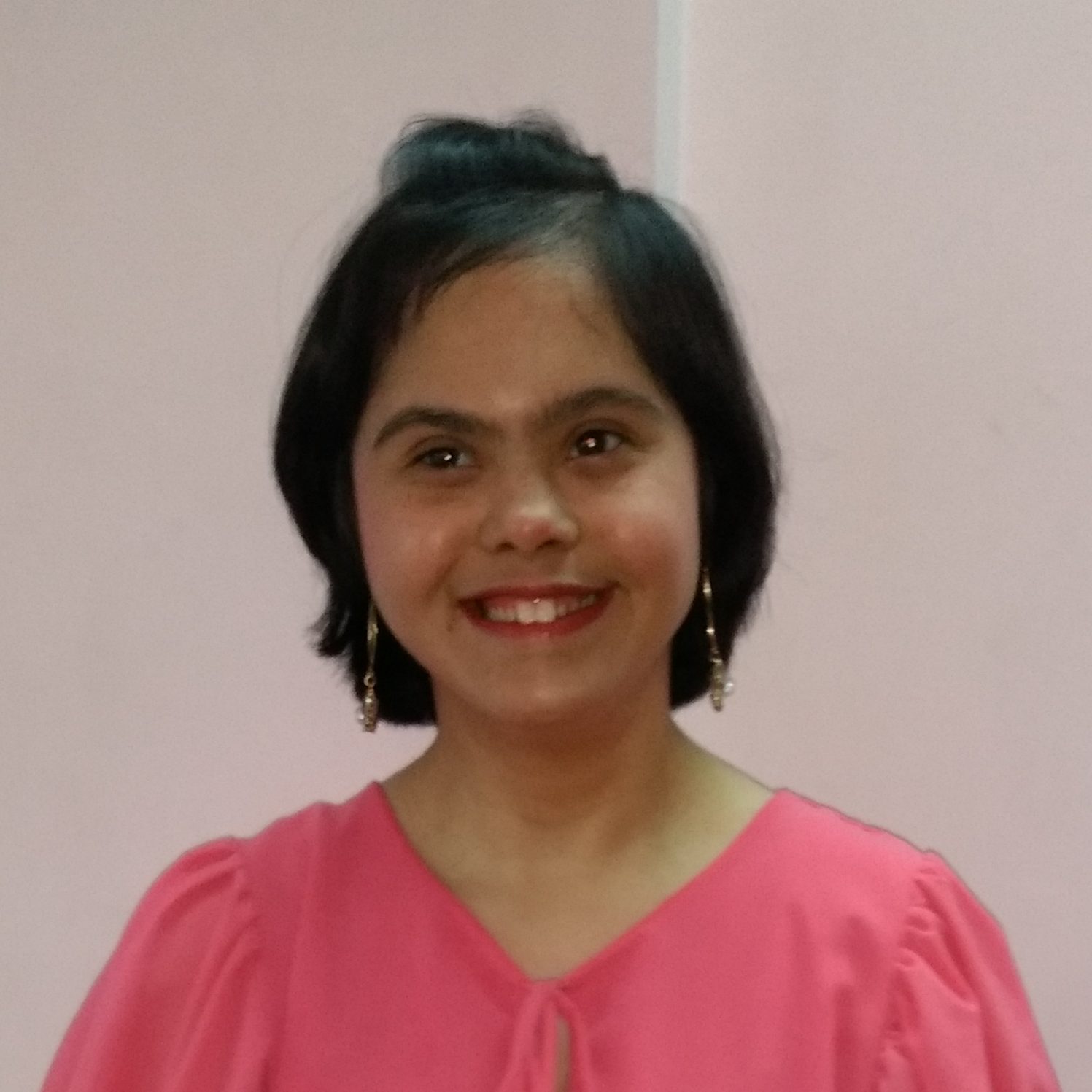 Nandini Rajwade
about Nandini
Nandini joined the team at Arpan in January 2018 and has enjoyed her time here ever since. She works well with a fixed schedule, is very organized and follows instructions to the hilt. When asked about her workplace, Nandini quietly says, "I like to go to Arpan and enjoy cutting vegetables. I like the parties there too." Apart from Arpan, she is a huge fan of Bollywood movies, a foodie and a travel buff.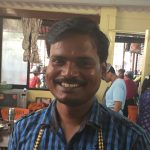 Nandu Das
about Nandu
Nandu says: "This is the first time in my life that I have worked with individuals who have disabilities. I learn from them and they learn from me. We laugh and we have fun and I enjoy teaching them."
Nazneen Kagalwala
about Nazneen
Nazneen has been with us since the beginning. She is very independent in many ways and is able to travel to work alone. She has a keen interest in all activities of YCT and often has very helpful suggestions from her experiences at home and in the community. She recognizes that she has grown in many ways over the past few years. "I like to come here, enjoy and work with my friends. First I did not like to clean methi and all and now I do it. I can peel a lot of garlic!"
Nikhil Sharma
about Nikhil
Coming soon!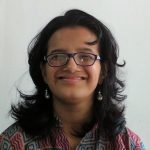 Pratibha Kamath
about Pratibha
Pratibha has been with us from the beginning. She is a work horse and will do any and everything that is asked of her. She absolutely hates to sit idle! Once she understands a task, she is able to carry it out independently with minimal supervision. Pratibha brings to Arpan a smiling face and constant chatter. She is also a patient teacher and will readily supervise those of her peers who need assistance. "I like to do all the work here. Whatever I have to do!"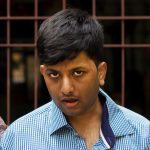 Raees Shaikh
about Raees
Raees has been attending different activities of YCT since our inception. Earlier due to medicine side effects, he was quiet and almost non-responsive. Over the past several months, he has shown us his humorous and loving side. He loves to come to Arpan even when he feels somewhat under the weather. He will say, "Achcha lagta hai!" and give us a wonderful smile!
Samvit Desai
about Samvit
Coming soon!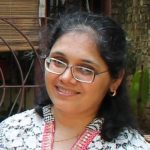 Sudha
about Sudha
Sudha says: "I love going to Arpan very much! I have many friends and they all respect me. We are busy all the time and I love that. I do not sit idle at all. We do things together such as watching movies and so on and I LOVE it!"
Managing Trustee

Sushama Nagarkar
about Sushama
Sushama Nagarkar, Managing Trustee, is a parent of an adult with developmental disabilities. She believes that individuals with developmental disabilities are people first and that their disability does not define who they truly are. She also believes that with the right kinds of supports every adult with developmental disabilities can live a very fulfilling life and be an active contributing member of the community that he or she lives in.
Sushama completed her undergraduate and graduate degrees in psychology from St. Xavier's College and Bombay University and continued to obtain a Specialist degree and national certification in School Psychology as well as a Doctorate in Special Education during a 15 year stay in the US. She is a registered Rehabilitation Psychologist with the Rehabilitation Council of India. Besides working for several years in the public school system in the US, Sushama has been a member of various professional associations and been involved in advocacy work at the local and state level. Sushama teaches undergraduate and graduate level classes in special education. She works with families and different non-governmental organizations in Mumbai, Pune and Bangalore.
Sushama considers herself to be a life-long student of Yoga and she continues to be a learner in many other ways. She enjoys the mountains, reading, travelling, and meeting people.
Board of Trustees
A wonderful set of very diverse individuals comprises the Board of Trustees. These are individuals who have unflinchingly volunteered their time and efforts to take on these special responsibilities. Their varied talents and expertise bring an enriched perspective to the activities  of Yash Charitable Trust.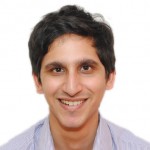 Aakil Mahajan
about Aakil
Aakil Mahajan, born and raised in Mumbai, has completed his Bachelors in Industrial Engineering from Northwestern University and a Certificate Programme in Managerial Analytics from the Kellogg School of Management. After graduation, he worked in manufacturing with Saint-Gobain Performance Plastics in Worcester, USA. Upon his return to India he worked for a year as an associate consultant with Ernst & Young Private Limited in Mumbai and Bangalore. In December, 2012, he decided to leave the corporate life behind and joined Pratham Education Foundation. His work with Pratham/ ASER includes program management and strategy, and monitoring and evaluating impact. He aims to be an integral part of bringing about a systematic change in the way our children and youth learn. His other interests include travelling and exploring, football, poker and trying new experiences.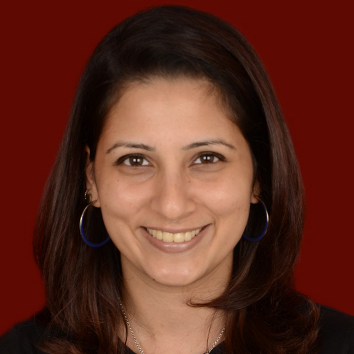 Ashaita Mahajan
about Ashaita
Ashaita Mahajan was born and brought up in Mumbai and graduated with a BA in Economics from St. Xavier's College. She went on to pursue a Master's degree in Music Management at the University of Sheffield. Having a passion for the performing arts – music in particular – her professional life has included working on projects and with companies that function in the live entertainment space. From the prestigious Military World Games in 2007, which saw the participation of over 60 countries, to a five-city-simultaneous-broadcast of India's biggest rock festival, Independence Rock in 2012, Ashaita has worked on many challenging projects honing in on her skills of being resourceful, efficient and an all-round people person. Currently employed at the National Centre for the Performing Arts in Mumbai, she is actively involved in promoting arts and culture to young children across the city. By leading the Outreach program at the NCPA, she hopes to bring a positive influence to as many young children as possible through the medium of multi-arts education. Her cousin Aarti, who has autism, is her biggest inspiration when it comes to music and learning. Her other interests include food, travel and photography.
Lata Shetty
about Lata
Lata Shetty is an alumnus of  St Xavier's College, Mumbai. After working for over 20 years in the banking sector, Lata took voluntary retirement and began to devote more of her time and energy  to other pursuits that were important to her. A considerate and caring individual, Lata has found her niche in helping others and whatever she undertakes to do is done with her total commitment. Lata has been reading to the blind and recording books for them for several years now. Many of the books she has recorded can be found at the National Association for the Blind in Worli, Mumbai.
In addition, Lata travels across India for a few months of Seva every year. During these months, with a smile and total devotion, she undertakes whatever chores are assigned to her, whether it be cooking, cleaning, or other organization activities. Other hobbies include reading, travelling. While in her twenties, Lata also completed her Basic Course in Mountaineering at the Nehru Institute of Mountaineering, Uttarkashi.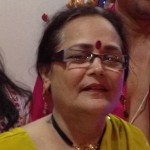 Meena Narvekar
about Meena
Meena Narvekar completed her post-graduation in Clinical Psychology from University of Bombay several years ago. She subsequently worked as a School Counsellor in Happy Home and School for the Blind, Worli mainly counselling visually impaired children and their families. From 1983 to 1991 she worked as a lecturer in SNDT Womens' University teaching psychology to students of the Junior College in all three mediums of instruction (English, Marathi and Gujarati). Over the last few years Meena has devoted her time and energies to her large extended family. She is passionate about music, and all forms of artistic endeavours.
Advisory Board
We are fortunate and grateful to have on our advisory board, individuals who have worked for many years in the world of disabilities. Collectively they have over 125 years of work experience between them! The beauty is that they continue to work tirelessly towards bettering lives for individuals with disabilities and make a huge difference in the lives of every individual they encounter.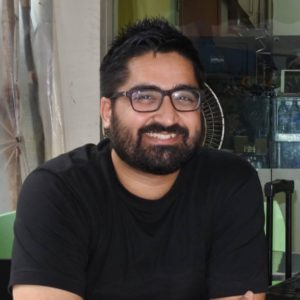 Anuj Jodhani
about Anuj
Anuj Jodhani is a seasoned hospitality professional based in Mumbai.
A graduate from the prestigious Institute of Hotel Managementt, Anuj is the co-founder and Managing Director of 'Sushi and More' – India's first take-away & home delivery Japanese food concept and the founder & CEO of
The Good Food Co
, a vegetarian, international food cafe.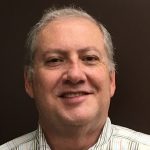 David Hampton
about David
David Hampton works as an Associate Professor at Bowling Green State University in Bowling Green, Ohio, USA. David became a secondary social studies teacher in his undergraduate training, and then went on to study special education for students with cross-categorical needs in elementary school. David taught in a self-contained classroom with young students with Learning Disabilities and Emotional Behavior Disorders. David went on to earn his doctorate in special education in Learning Disabilities and Assessment of all students with disabilities. While education has been the focus of David's passion and training, he also has served in the United States Navy as a Physician's Assistant, and later as the Vice President for Corporate Affairs for a national corporation. David has been drawn into working with students who are transitioning into meaningful adult life due to his lovely niece, Rebecca. Becky as significant Developmental Delays and Autism. David has been a staunch advocate for young adults with significant disabilities as they work to enter competitive employment and seek programming to further their social and emotional development.
David is involved in research in formative assessment to identify and monitor the progress of students in a variety of academic areas, including mathematics and reading. David has written extensively on his work in this area and has presented at many prestigious conferences in the United States and internationally. David enjoys travel, experiencing new foods, and raising his Labrador Retriever, Monty.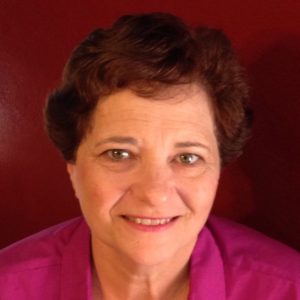 Debbie Flores
about Debbie
Debbie has officially retired from teaching after serving students with special needs and their families for over 36 years. She dedicated her career to cultivating inclusive environments to produce positive post-secondary outcomes for all students. Debbie started her career as a classroom teacher in Rush Springs, Oklahoma. During her tenure in mid-Missouri, Debbie served in various leadership positions within the Columbia Public School District–special education department chair; district-wide high schools department chair and transition coordinator. Through her work as transition coordinator; Debbie facilitated the Columbia Transition Team, served on the Board of Central Missouri Sheltered Enterprises and the Region Ten Advisory Council for the Department of Mental Health and was a trained Missouri Transition Liaison. Debbie received her undergraduate degree in Special Education from Central Missouri State University, Warrensburg, Mo. and her master's degree in Special Education from the University of Missouri, Columbia. Debbie has been recognized on the local and state level for her service and dedication to the field of special education.
Since her retirement in May, 2015, Debbie continues to work in the field of education and transition services through various venues. Debbie contracts with the University of Kansas Transition Coalition to facilitate the Missouri Transition Liaison Program and train Facilitators for the Missouri Department of Elementary and Secondary Education Transition Training Institute. Debbie also volunteers for the Missouri Humanities Council with their Read from the Start Program, is a member of the Community Gospel Choir of St. Louis and a proud grandmother.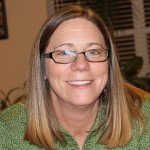 Jody Cook
about Jody
Jody spent ten years directing a Special Olympics Sports and Adaptive Recreation program for individuals with intellectual disabilities. Jody molded the program to use sports participation as an avenue for physical, cognitive, social, and emotional growth. She believes that all people have common goals for home, work, family, friends and that vocation, recreation, and community involvement are crucial to a balanced and fulfilling life. As a Special Olympic Sports Director, Jody developed a program with a focus on individual's strengths and capabilities. The objective is promotion of independence while providing support for development and enhancement of friendships, community, vocational connections and leisure experiences. Jody believes that activity, opportunity and involvement are essential rights that should be accessible to all individuals regardless of ability.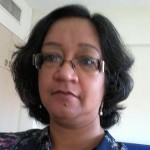 Sarbani Mallick
about Sarbani
Sarbani is the Founder Director and Managing Trustee – Bubbles Centre for Autism in Bangalore. She began her journey of discovery in the field of Special Education in 1997 after a chance volunteering opportunity at a special school close to where she lived. Sarbani went on to complete formal training in the field and over the last 17 years, she has worn many hats. She attended various certificate training programs and volunteered at special schools/programs in countries in Europe, USA and South Africa – and then helped to launch Blossom and Buddies Centre, both being parent run organizations. She started an inclusive preschool programme in Basaveshwarnagar, Bangalore. Later she introduced an Early Intervention programme, an after-school programme and a a social skills training programme on Saturdays. Sarbani, with her team, set up the Bubbles Centre for Autism, This centre runs a day care school program for children with Autism in the age group of 2 – 18 years. Currently, there are 40 children in the school. Sarbani regularly conducts batches of "Mother Child Program" and reaches out to many parents empowering them with the Structured Teaching methodology.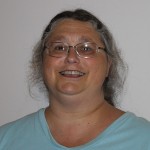 Susan Lloyd
about Susan
Susan has been a speech-language pathologist for the past 28 years. Her passion for working with individuals having intellectual disabilities started in 1974, when she volunteered every Saturday working with children and adolescence at a day camp for the handicapped. Her desire to work with the handicapped population has not changed. She started her career working with the severely handicapped and currently works with students that have different disabilities, all of which impact their ability to communicate.As a speech-language pathologist in the public school system, Susan works with students to improve their ability to communicate, thus positively impacting their ability to access the curriculum and improve school success. She believes the key to a successful and productive life is good communication skills; this includes the areas of vocabulary, grammar and social language. Susan works with students who not only use verbal communication but assistive language devices as well (e.g.-voice output machines, gestures, sign language).
In her spare time, Susan enjoys spending time with her daughter, family and friends. She also enjoys rock music, reading, relaxing and continues a love for learning. She hopes to one day travel to other countries in order to have a better understanding of other cultures and an improved global view.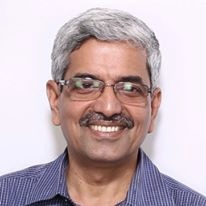 Rajeev Kamath
about Rajeev
Rajeev is a parent of an adult with autism and over the past few years, given his intense interest in music, he has been experimenting with mapping the benefits of music for adults and children with special needs. Benefits which he believes permeate their day-to-day lives.
Rajeev has a PhD in Artificial Intelligence from Indian Institute of Technology, Madras at Chennai. He was an Asst Professor there for few years and moved to Mumbai when his children were young in search of an appropriate setting that would optimize his child's development. Rajeev has been associated with YCT for the past two and half years. Currently, he drives Tarang, the music initiative of YCT where our beneficiaries are trained in vocal as well as instrumental music and perform for larger audiences. He also takes weekly music sessions where he is currently exploring the benefits of rhythm therapy for our team.
With his interest in creative digital arts, Rajeev involves himself in motivating parents and volunteers working in the field of helping persons with special needs. He is also a blogger where he shares his experiences. Currently he is driving the setting up of training, therapy and technology infrastructure for the National Centre for Assisted Living and Skill Development for persons with special needs, that is being set up in Kerala.
See Rajeev's blog
here
.